CMK
US Equipment Set WW II
Kit #MV 058
Article by Doug Chaltry; last updated 9 March 2008.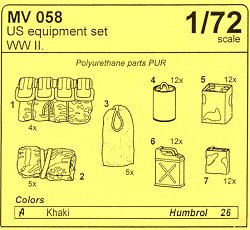 Although many people consider such sets to be a waste of money, since these items can "easily" be scratch built, I disagree. I'm not that talented. Although this set is fairly pricey compared to other accessory sets, the package is loaded full of neat stuff: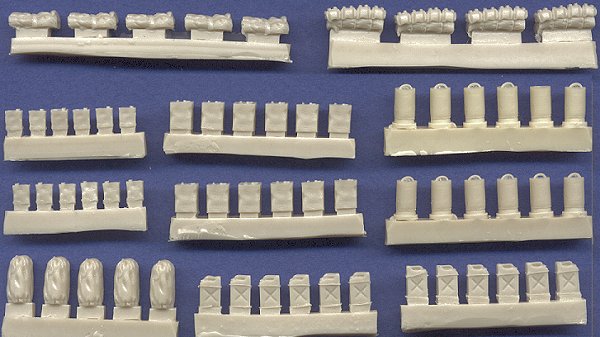 There are fuel cans, oil cans, soup cans, water cans, duffle bags, and other rolled up stowage items. All are very well made and the resin casting is superb. In my opinion, one can never have enough stowage items and diorama accessories.
---
Back to Non-Sherman Accessories List