CMK
Russian Tankers WW II
Kit #F72139
Article by Doug Chaltry; last updated 22 March 2008.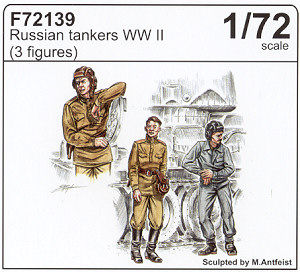 I am noticing a pattern with CMK's figures: they are extremely well sculpted and cast, yet tend to be just a bit too tall for 1/72nd scale, and most seem to be in casual poses. This set fits that description perfectly. This set will complement well the other available sets of Russian tank crew, because the poses are unusual. I especially like the bare-headed man with his helmet hanging from his belt.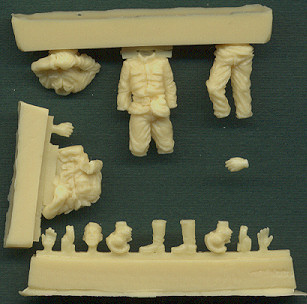 ---
Back to Non-Sherman Accessories List