CMK
75mm M4 Sherman Ammunition
Kit #BE72008
Article by Doug Chaltry; last updated 18 November 2007.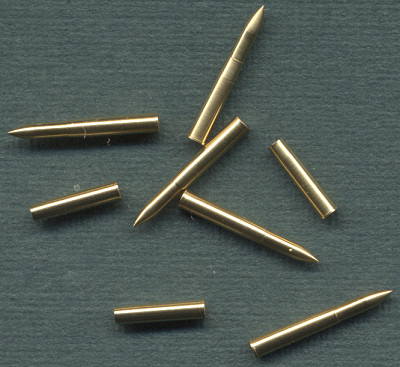 Five complete rounds and three empty shell casings. They look gorgeous and are flawlessly made (empty shells have drilled openings), however they appear to be about 1mm too long for the standard armor piercing round. Although that doesn't sound like much, they are only 11mm long to begin with, so that means they are 10% too long. But.... I doubt anyone will notice in a diorama setting, so I would highly recommend these. They really do look nice.
---
Back to Sherman Accessories List