Al.By
M4A3 (105) CombiKit
Kit #CK05
Article by Doug Chaltry; last updated 31 October 2007.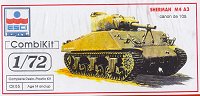 Like all Al.By CombiKits, this kit contains a complete ESCI M4A1 Sherman kit, plus resin conversion parts to make this specific version: the M4A3 (105). The plastic parts can be seen in the preview for the ESCI M4A1 kit.
The resin parts shown below are the additional parts to this kit. The hull is an improved version of the ESCI M4A3 hull, with new ventilator covers, new fluid filler covers, new pioneer tools, etc. It is a superb piece, and is included with all of Al.By's Sherman CombiKits. Also included are the two hull hatches, which are copies from the ESCI M4A3 kit, the rear hull piece, and the new turret and gun. The turret was modified from the ESCI M4 turret, with a new ventilator added, plus greatly refined detail on the other turret parts. The mantlet has of course been revised to represent the 105mm gun mount. Turret hatches are to be provided by the ESCI donor kit.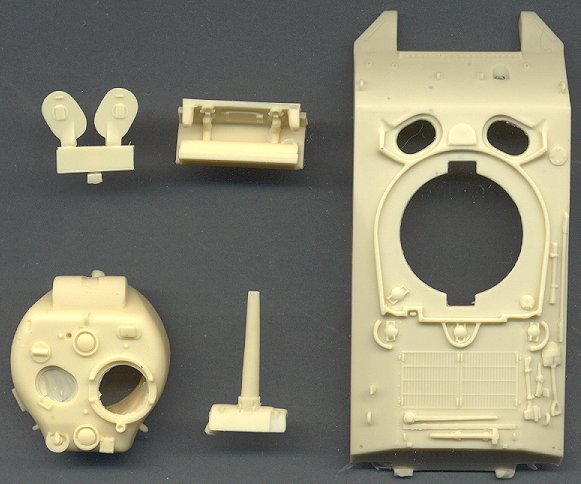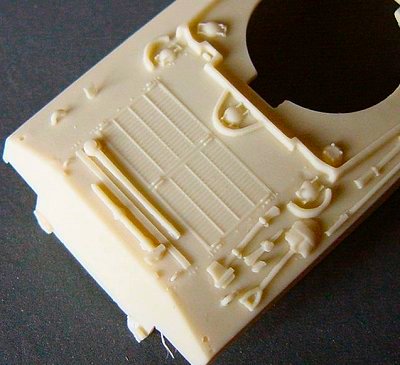 ---