Sherman Crab
built by Dimitrios Kontos
kontos-d(at)otenet(dot)gr
12 May 2008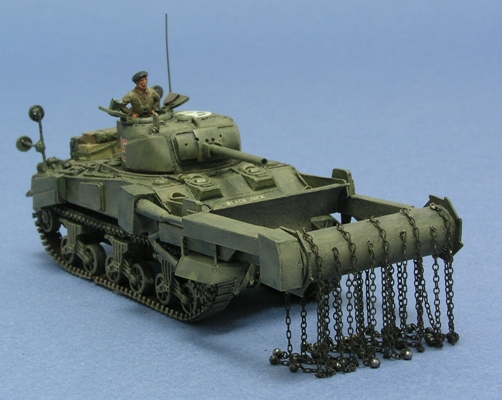 The model is the MR's Sherman V with (of course) Italeri suspension and rubber block tracks (I don't remember who is the donor kit). The flail cradle, motor and other attachments are scratchbuild. The chains are from bronze and were dipped in selinioum acid to turn "black" (this is a sort of liquid to paint real guns) and their ends are from shotgun's bullets. The whole painting was done with Vallejo Acrylics.
---