Al.By
Sherman Firefly CombiKit
Kit #CK06
Article by Doug Chaltry; last updated 31 October 2007.
A very rare kit of a very rare tank. The M4A3 Firefly was an experiment for the US Army, with about a dozen being converted, none of which saw action.
Like all Al.By CombiKits, this kit contains a complete ESCI M4A1 Sherman kit, plus resin conversion parts to make this specific version: the Sherman Firefly. The plastic parts can be seen in the preview for the ESCI M4A1 kit. The scans in this preview are a little split up, because the Firefly kit that I purchesed incorrectly included a 76mm turret, instead of the Firefly turret. Luckily, I had already purchased a Firefly turret separately, which is pictured below.
The turret is a fantastic piece. Using the ESCI 75mm turret as a basis for the conversion, Al.By suitably modified it to represent the 17 pdr-armed Firefly turret. The gunner's hatch is molded closed, but the commander's hatch is open, and requires the modeler to provide the hatch pieces from the ESCI Sherman kit which this turret is supposed to compliment. The gun is molded very clean, smooth and straight, and the muzzle brake is hollow.
This scan shows the M4A3 hull. I am unsure if there are any additional parts that were supposed to come in this combikit, other than the turret parts shown below, and the hull back-plate with exhaust.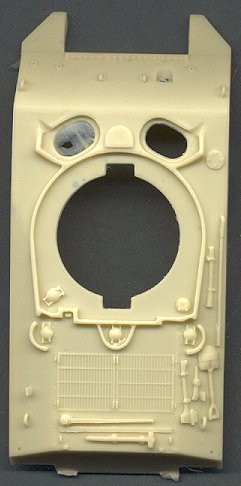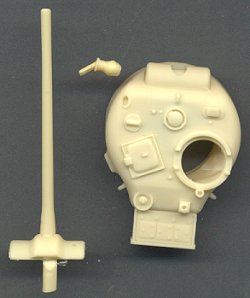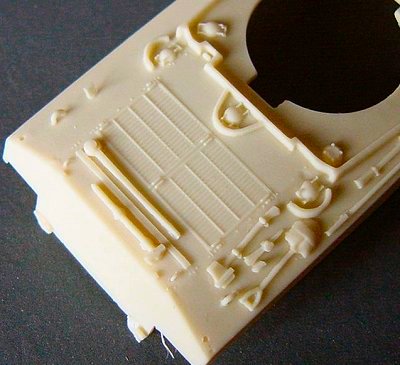 ---