Firefly VC
built by Mark Deliduka
mark(at)deliduka(dot)com
28 May 2008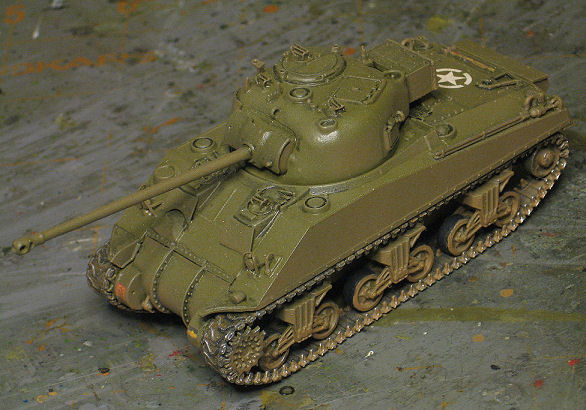 This is one of my 1/72 scale Dragon Sherman Firefly Vc. This is done up in the markings of the 27th Canadian Armoured Regiment, 2nd Canadian Armoured Brigade in France 1944. added all the P/E light and periscope guards to this one. I airbrushed this over all with Model Master Olive Drab, painted the details and washed it with a dark wash before dry-brushing it with a light olive crab. To dirty it up, I tried a new technique with my airbrush. After giving it an overall light mist of light dirt color, I then aimed the airbrush at the surface of the spraybooth alongside the model and airbrushed down each side, and up underneath both the front and back. That allowed the overspray to fly up and tint the front, sides, and rear of the tank just as real dust and dirt would do to a real one when driving. This is one of four Dragon Sherman Fireflies I've built.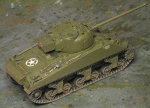 ---