Sherman DD
built by Dimitrios Kontos
kontos-d(at)otenet(dot)gr
12 May 2008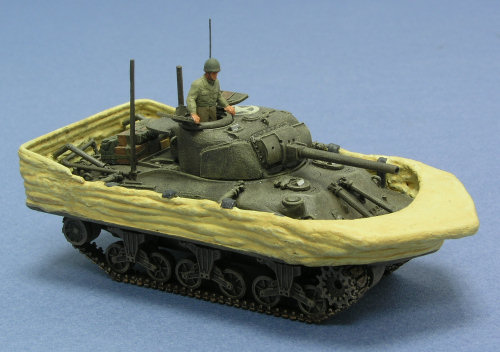 It is the Italeri M4A1, sanded and sanded and sanded again, while the hatches and the turret are MR. The screen is from epoxy putty and the other additions are from scratch. The figure is from Airfix's USAF Personnel with its head from ESCI. The model has been painted exclusively with Vallejo Acrylics.
---